Pensions and Retirement Planning
Your retirement should be something you can look forward to. Failing to plan can only lead to concerns about making ends meet at a time when you most want to relax and enjoy life, having worked hard for so many years.
For some, the rules and regulations surrounding pensions and investments for retirement can be a little confusing. For others, and whilst knowing they need to provide for the future, there are many other things to spend your money on first, before considering a pension fund.  If you are not prepared to plan for your retirement – who will?
Like any form of saving, it takes time, forward planning and some effort. The earlier you start, the easier it will be and it is never too late to begin. If you choose to do nothing, remember the State contributory pension today hardly equals €12,000 per annum.  From 2028 State pension age will extend to age 68.  With a growing population that is living longer, can we expect this to be extended further again, the income to reduce or perhaps a combination of the two?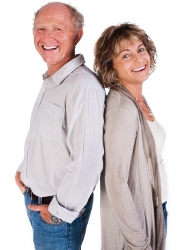 A pension is not very different to a regular savings account. You put funds aside today, which build up over time. The earlier you start and the longer you save for, the bigger the final fund and ultimately your income in retirement.
There are many important tax breaks, which can help you to accumulate sufficient monies to replace your income once you finish working.
For Company Directors and the Self Employed, there are opportunities to use your pension as a way of extracting money from your business in a tax efficient manner, in addition to providing a replacement income later in life.
Reviewing any existing plan is a free service, without obligation.  If nothing else, it might only provide answers to questions you are unsure of.
IF you are no longer paying into an account and premiums have been frozen, monies are still invested and need to be managed. We can take you through your options and ensure your account continues to grow and work for you.
IF you have a pension from a previous employment where you are no longer working, it is hugely important that you understand your options.  Transferring the account into your own name will give you extra control and increase the investment choices available to you.
A key part of our business is reviewing and answering questions about existing funds, checking the charging structure and ensuring your account is invested in accordance with your needs and wishes. If you already have a plan, whether old or new, come talk to us.